Strong plastic granulator
stars, based on
0
reviews

Strong plastic granulator
Features:
1. Welded steel base,durable.
2. The spindle diameter,high precision,smooth operation and long life.
3. The import of chrome steel double blade cutter,sharp blade and durable.
4. The tool rest optimization design,the blade tool rest screw distribution,may disperse the fragments dynamics,reduce the fragments the impulse,causes each thin-bladed knife's stave shearing force to be bigger.
5. Easy disassembly design for easy maintenance and cleaning and cleaning,and a double-layer structure,equipped with sound insulation,noise is very low.
6. Incorporating a motor overload protection system with the power supply chain to ensure safe operation.
7. Suitable for fhick and hard plastic materials etc.
8. Equipped with optional accessories(1.With suction barrel 2.With automatic feeding system 3.With powder shaker 4.Double layer hopper 5.Stainless Steel Bucket).

Strong plastic granulator
Components:
1. Electrical:Taiwan(Guanhua)motor,and Chint and Schneider Electric.
2. Depending on the material matching the different tool materials:9SiCr(alloy steel),SKD-11,chromium molybdenum vanadium.
3. Bearing:Fukuyama bearings.
4. Bearing:Fukuyama bearings.
5. Single-machine bucket.
6. Stainless steel barrel.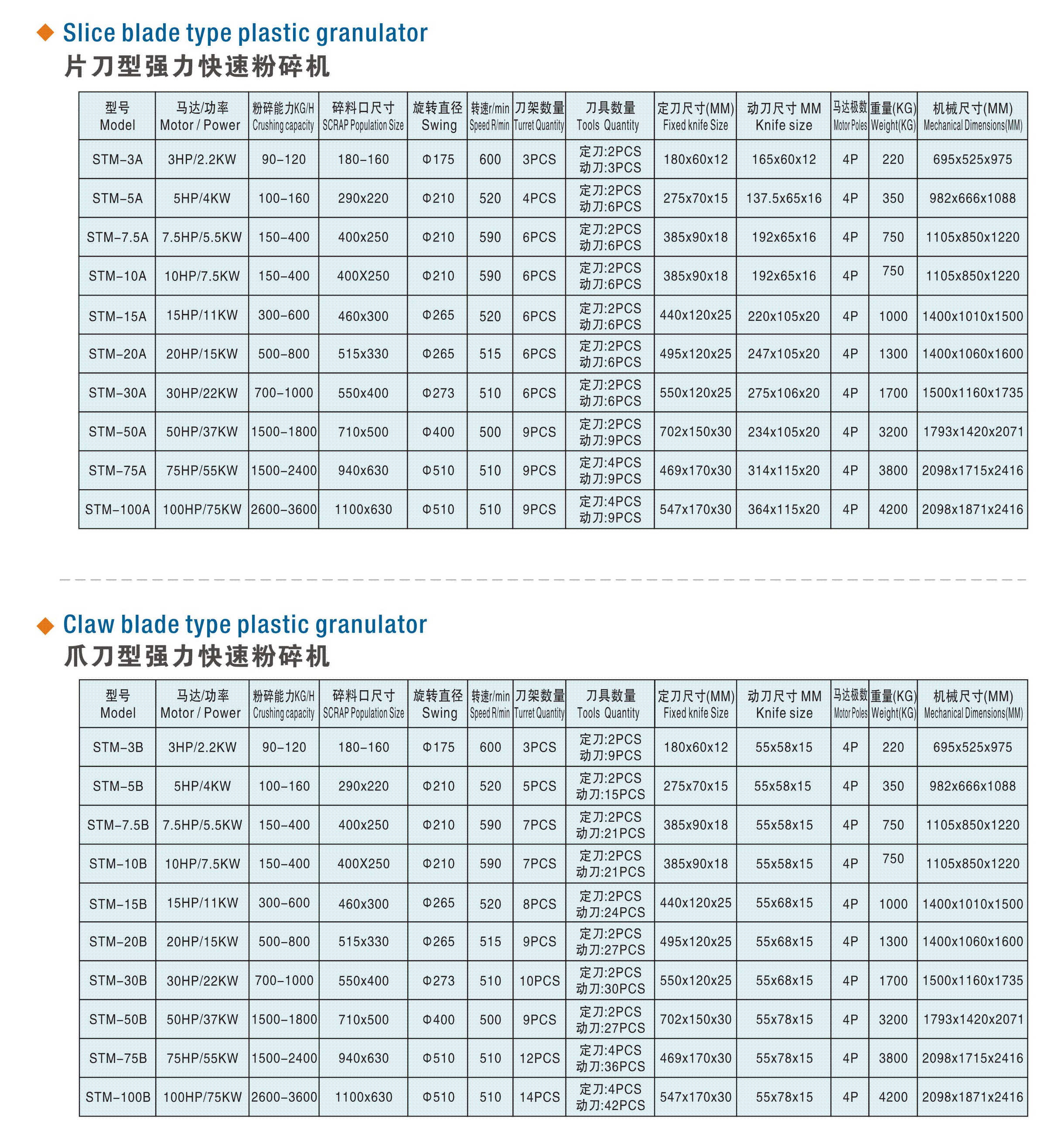 Tags: quality strong plastic granulator, cheap strong plastic granulator, buy strong plastic granulator, china strong plastic granulators
If you want to know about SKYTECK Chiller, we have: low temperature air cooled chiller, durable square cooling towers, cheap granulators, etc.

USD

Your cart is currently empty.