Honeycomb type dehumidifying drying feeding machine
stars, based on
0
reviews

Honeycomb type dehumidifying drying feeding machine
Features:
1. Three-machine one desiccant dryer with suction,drying,dehumidification function.
2. Three-in-one-one desiccant dryer design,compact structure,small occupation.
3. Power consumption of stainless steel drums,with double insulation,cleaning easy.
4. All stainless steel with precision grinding and polishing #400.
5. In addition to moisture and closed loop operation system.
6. Conducted a number of special precision filter dust treatment.
7. Special stainless steel pipe circulating hot air recycling.
8. Microprocessor PID control system,with over-temperature protection,motor overload,motor reverse protection,delayed cooling down.
9. Protection.
10. Sweden imported cellular honeycomb dehumidifier,contacts imported Schneider brand.
11. Stability is the most suitable for drying-40℃--50℃ dew point.
Main application:
Applied to product dehumidifying drying field a trend of increase,because the custome perceived low-temperature dehumidifying drier for product quality and operating costs have positive effect .Dehumidifier in does not affect production speed to improve quality.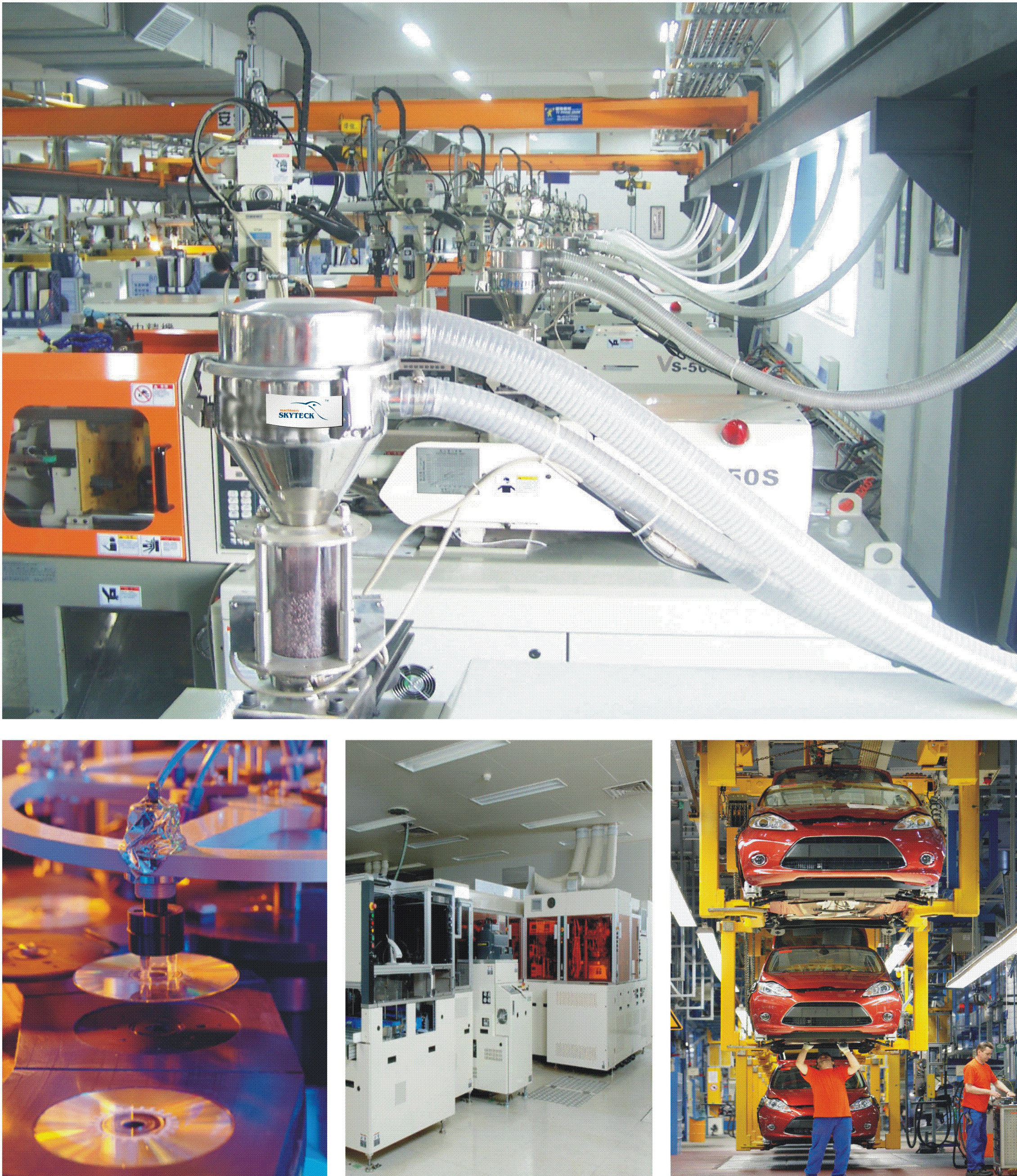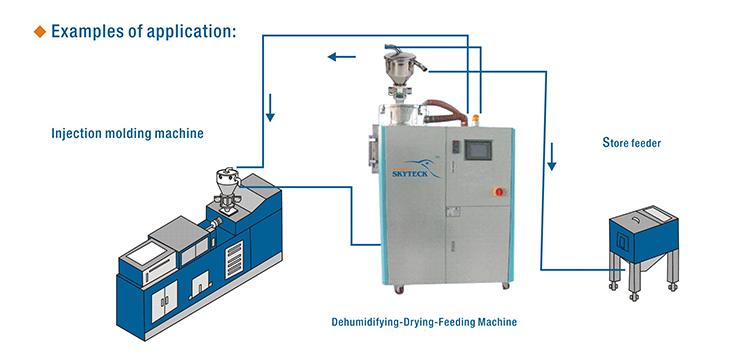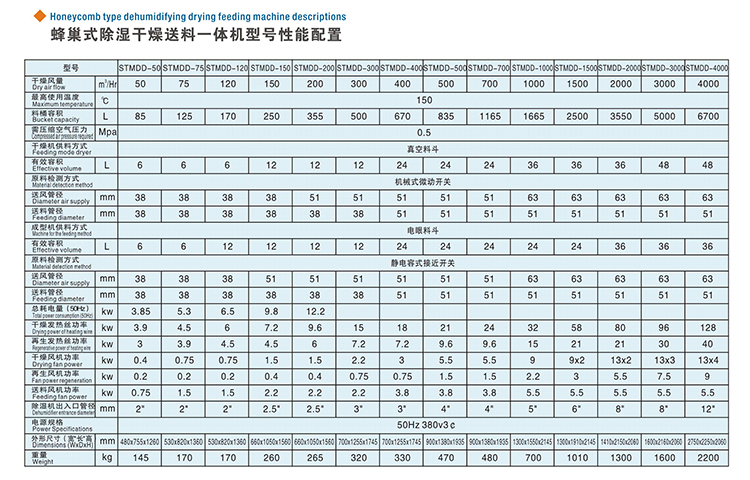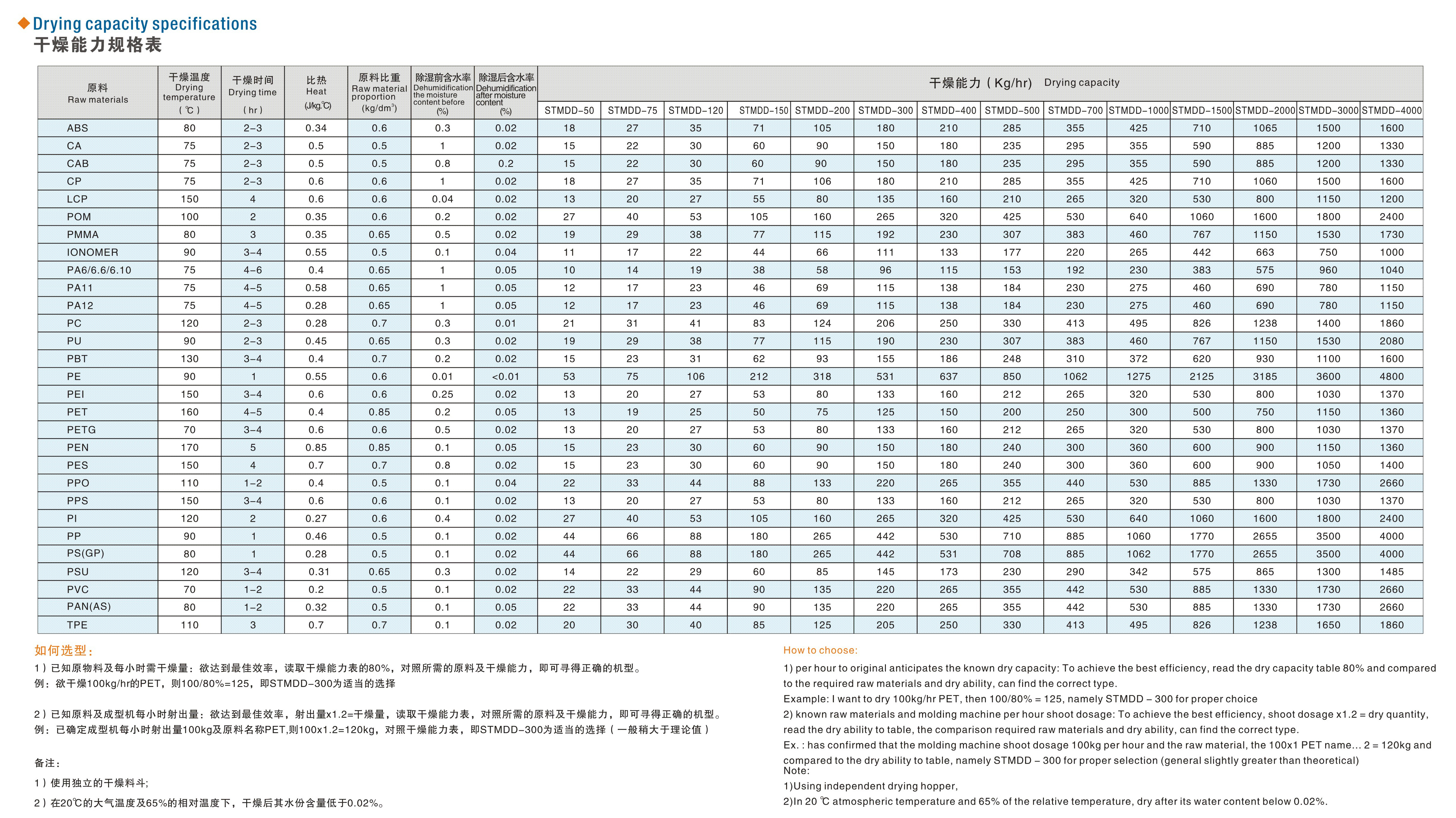 Tags: china dehumidifying dryers, buy dehumidifying dryer, quality dehumidifying dryer, cheap dehumidifying dryer
If you want to know about SKYTECK Chiller, we have: quality strong plastic granulator, slow speed granulator, Hopper dryer, etc.

USD

Your cart is currently empty.