Air-cooled screw refrigeration unit
stars, based on
2
reviews

Durable screw water chillers Air-cooled screw refrigeration unit - customized screw refrigeration units for sale
Screw Chiller Features
1. Imported Screw COmpressor
2. High performance Shell and Tube evaporator
3. High performance Water type condenser
4. Air type condenser
5. Copper tubing-aluminum fin tye and
6. Low noise rotor fan
7. PLC Sophisticated control board
8. Compressor overload/high low pressure protect
9. Protection for extreme low temperature
10. Anti-freeze switch
11. Power t rouble protection
12. Thermo-expansion valve
13. LCD Displaying
14. Running state
15. Timer
16. Trouble displaying
17. Compressor suction/discharge pressure
18. High efficient filter dryer
19. Heavy-duty industrial structuctural frame
20. Controlling range 5℃-25℃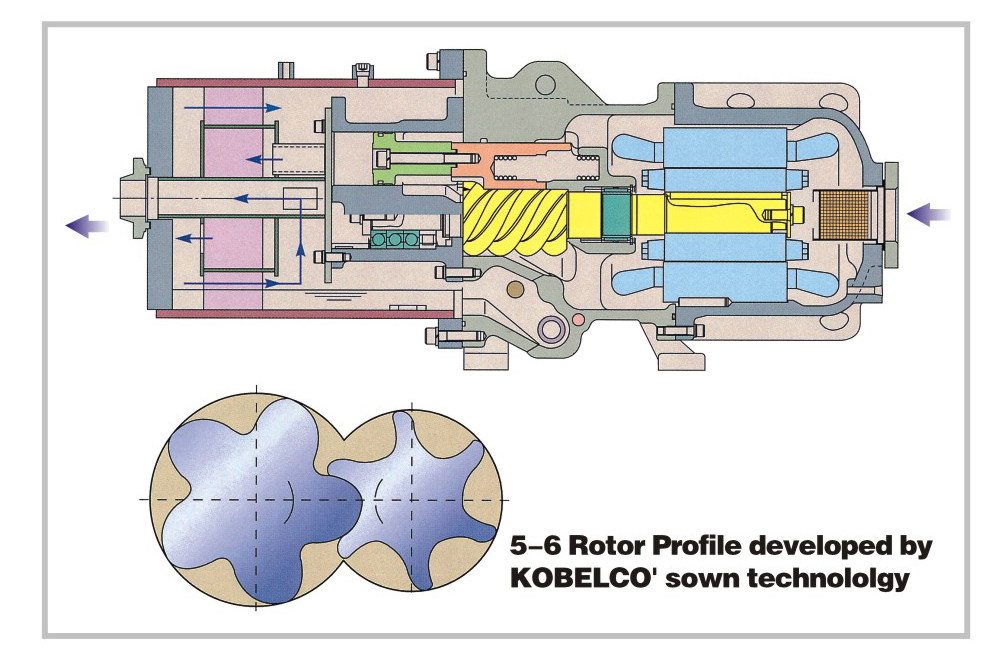 World Name Brand Compressor
1. European,American,Japanese,name brand double screw rod series compressor.
2. Double screw rod 5:6 nuber of teeth when advanced linear design,namely can be highly effective.
3. Highly effective live threshold energy quantity control,realizes the graduation or stepless can control.The balanced design,revolves ultra static steady.
4. Moves the part to process strictly,wipes the row of gas oil counterb-alance design specially,the maintenance cycle is long,the trouble-free moves above for 40000 hours.
5. Highly offective oil separator,the exhast carries over the oil mass is smaller than 1.5%,enhances the rain heat transfer effectively,can add the festival to be durable.
Microcomputer Controlled Controlling System
1. Industrial level PLC centralized control,cooperated with compressed mechanism energy regulating system,can control the matching between cooling output and cooling loads in time,which can reduce the running cost.
2. Centralized protction measures inside such as cut-off of water flow,low temperature,high pressurd and low pressure,anti-freezing,lack-phase,revesed-phase,time elapse startup,overload,overheat of engine and difference of oil presure.
3. You can set up running condition through chinese operation system with instructions of control menu and interface that is as easy as using the family electric appliances.

Air-cooled screw refrigeration unit
Chiller Construction chart: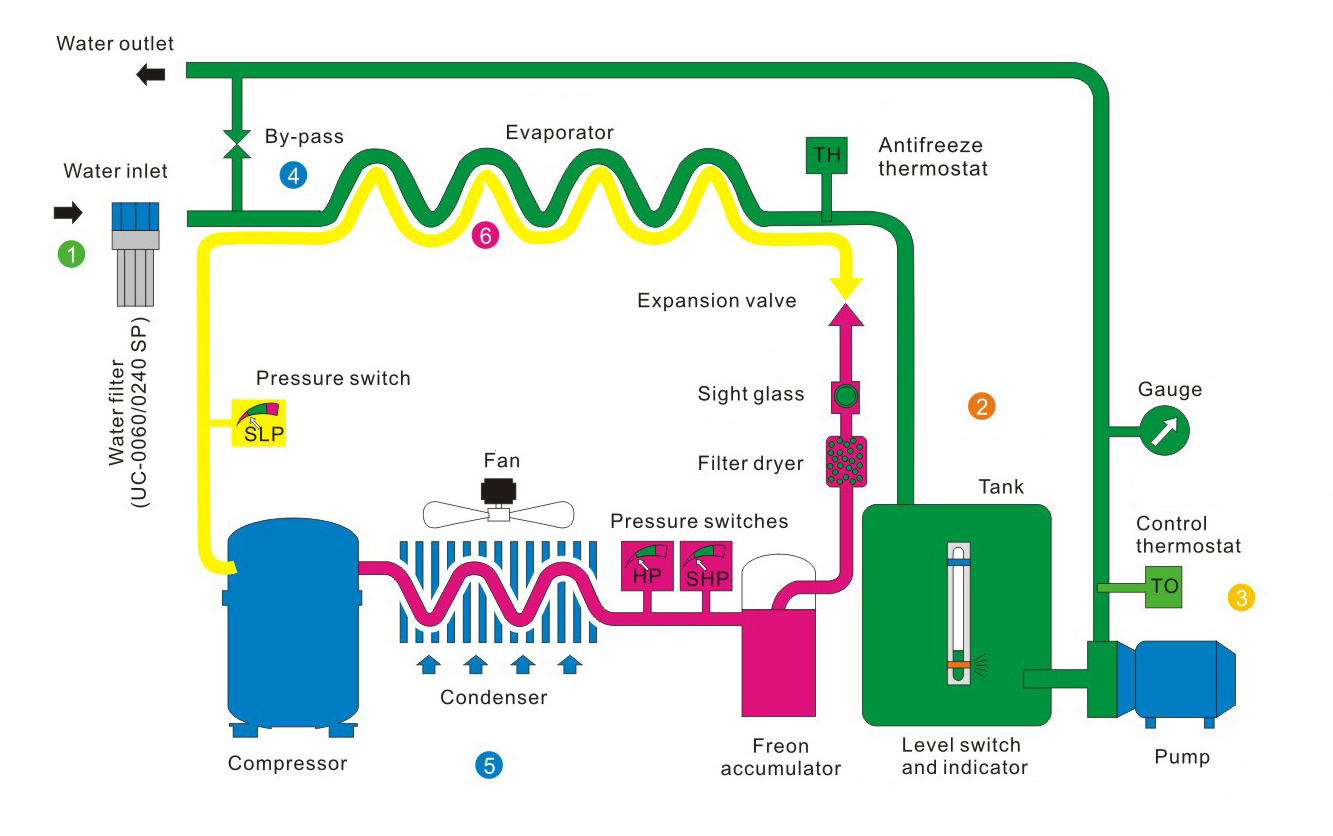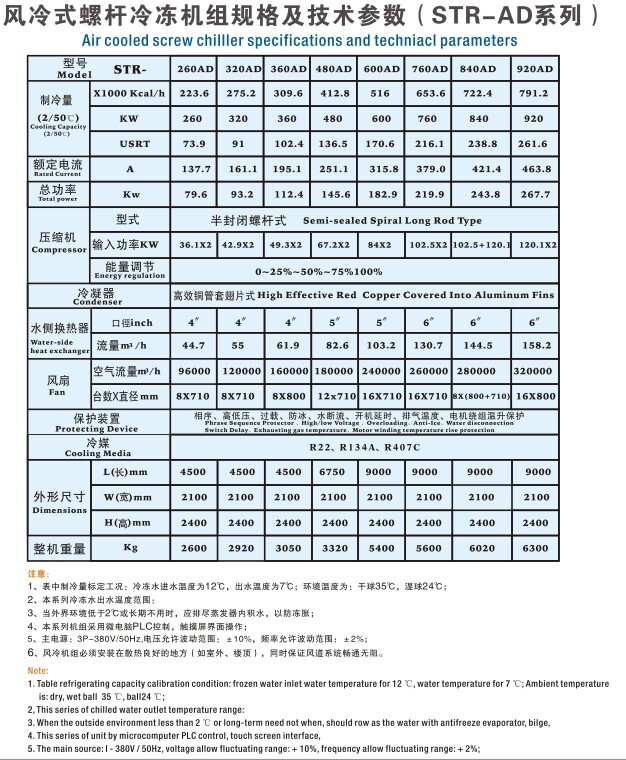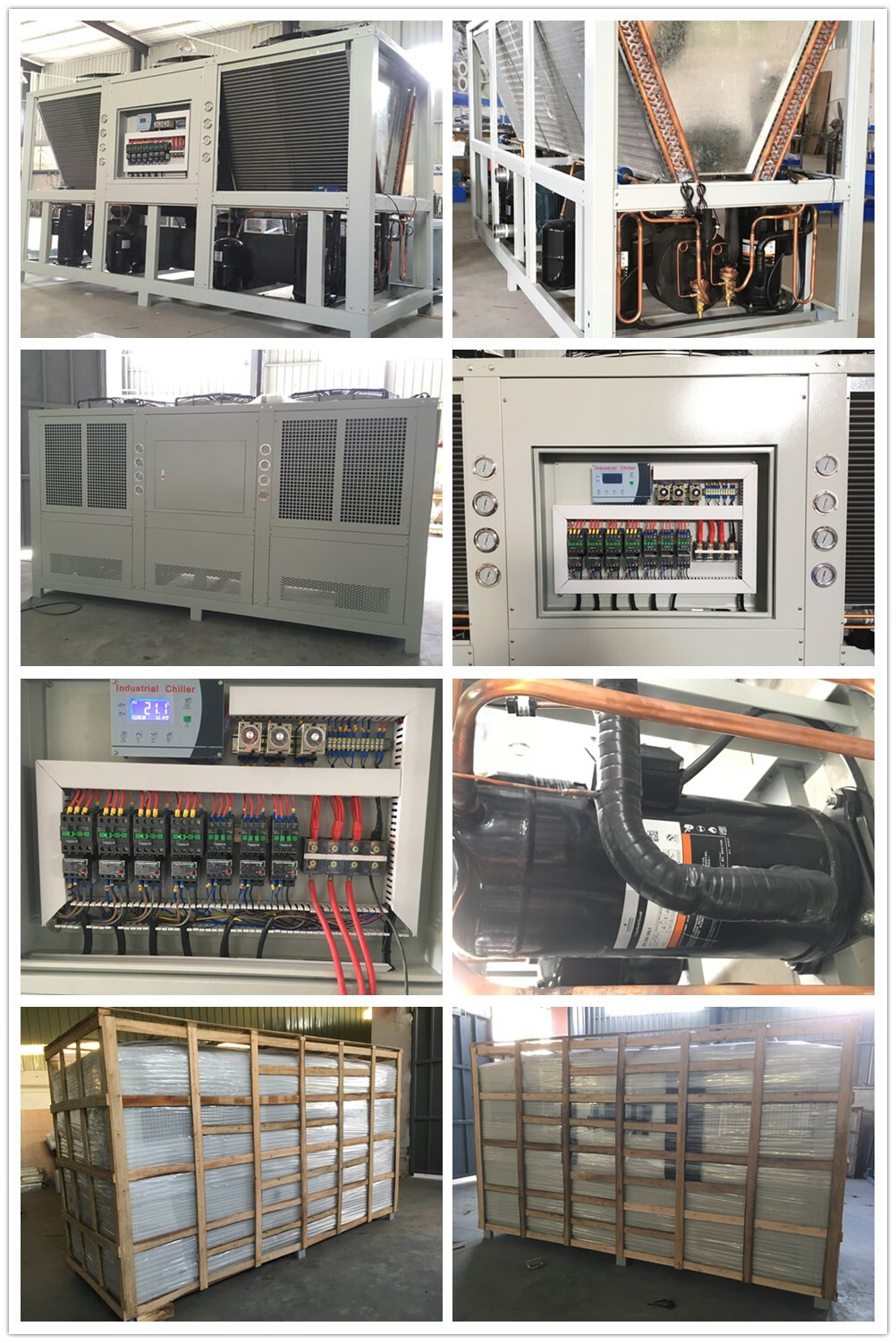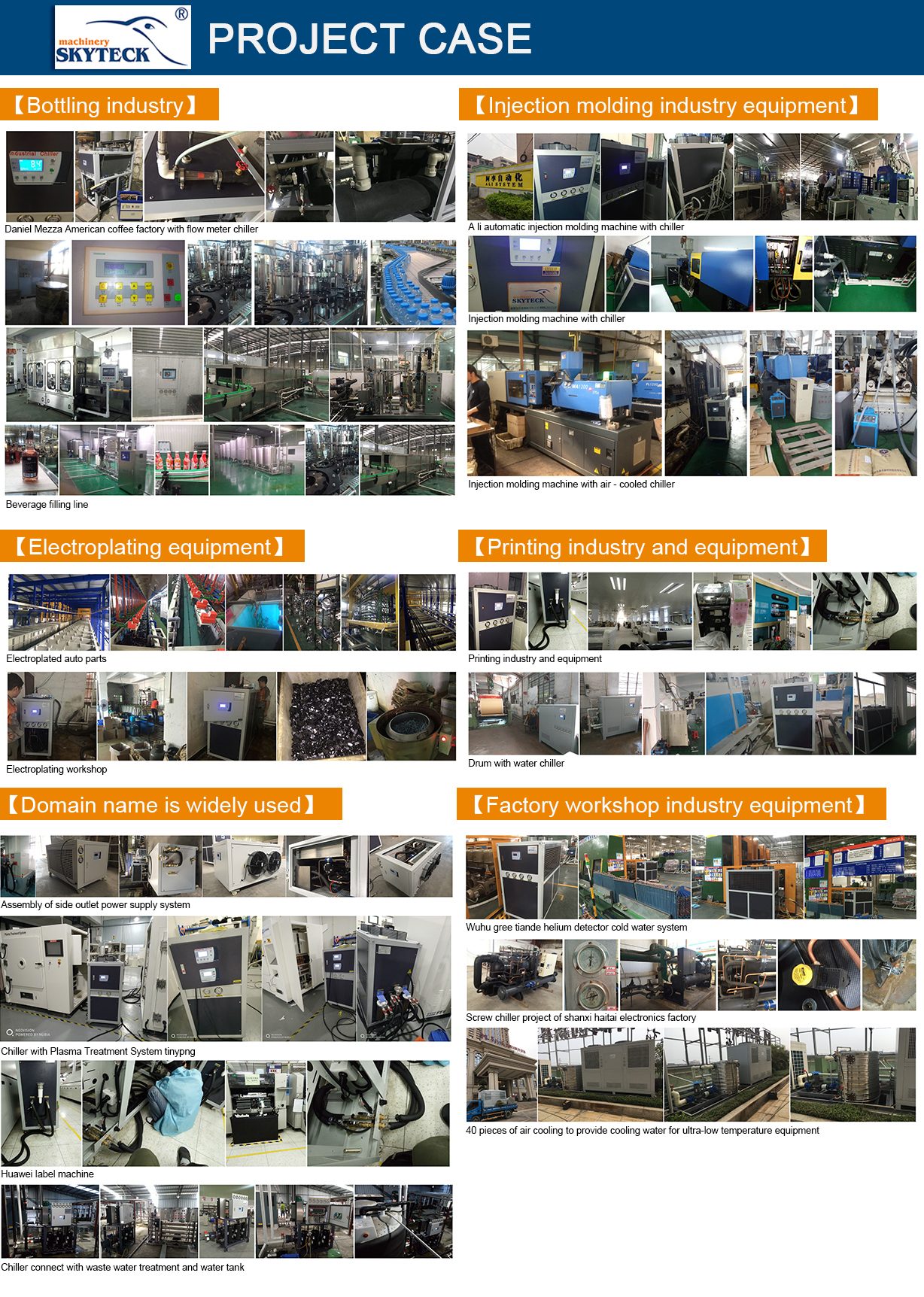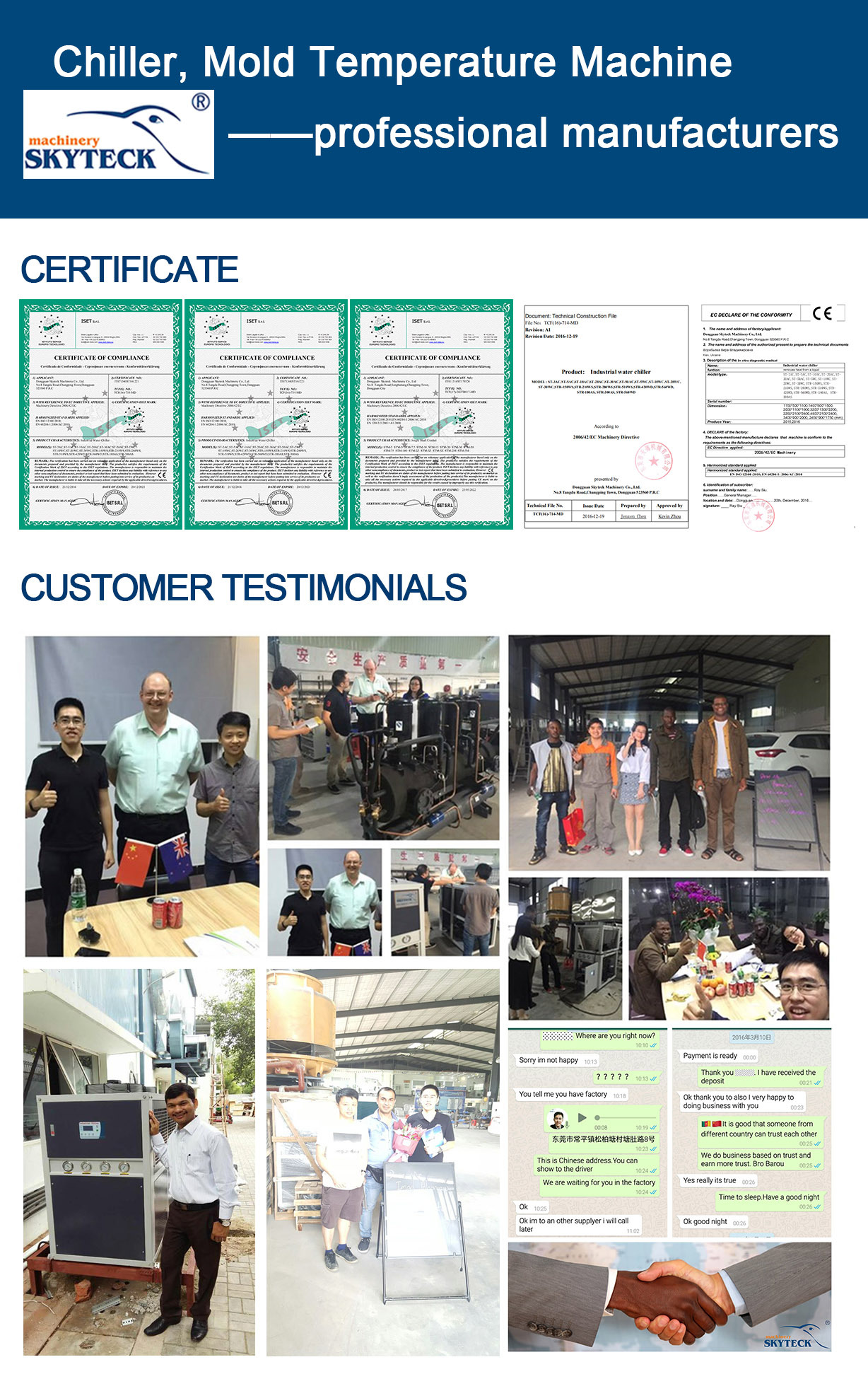 Tags: screw chiller quotations, air cooled screw chiller price, buy screw air cooled chiller specifications, durable screw water chillers, customized screw refrigeration units for sale
If you want to know about SKYTECK Chiller, we have: scroll chiller, water-cooled chiller quotation, quality screw air cooled chillers, etc.
BychengouMonday, 09 December 2019
It's a very pleasant shopping, express delivery is fast, the baby is on the grade at a glance, has many functions, tried all the functions, are easy to use, will recommend to friends.
BymjirotpTuesday, 09 July 2019
It's installed with great air volume and cool shell material. It's very good and thick. The price is much better than the machine material in our physical store. The price is much cheaper. It's worthy of being produced by large factories. The price is affordable, the quality is reliable and worth purchasing

USD

Your cart is currently empty.