30℃~350℃ Temperature Control Machine
stars, based on
0
reviews

30℃~350℃ Temperature Control Machine
Features:
1. Controlled by microcomputer automatic many sections of heating mode Sweden electric energy,more stable hotline,than other brand the same power over 40% of energy.Direct cooling and high power heater achiceve rapid rise coling(equipped with heating power automatically switch function).
2. Imported from Japan(R.K.C) thermostat,digital display touch two pairs of P.I.D,microcomputer auto accurate control+1/0.1℃.
3. Adopt imported mould thermoregulators with Europe type of pumps,provides the high pressure,high flow rate and reduce temperature difference,save electricity.
4. Electromechanical materialls:adopt(FUJI),Japan(OMRON),Italy(O.D.E)and other imported electrical components.use fixed number of year long.
Circuit design:chain prevent wrong circuit and practical fault display.
Shape design:use separate control box design,completely cut off hydrosphere,oil and gas,heat intrusive,prolong service life electrical components.
Piping design:adopts 304 stainless steel don't tube,a integrated pipeline design,reduces the pipe resistance and rust scaling ,our machines are equipped with complying with CE(Europe) and UL(USA) security protection system.
5.Suitable for:precision injection molding control temperature,extruding,extrusion temperature control ,wheel heating temperature controlling,rubber and plastic machinery temperature control.

30℃~350℃ Temperature Control Machine
Safety protection explanation:
1. Automatic exhaust system
2. Total power over current without melting silk broken appliances
3. Reverse protection and indicator lights
4. Pump overload protection and indicator lights
5. Abnormal warning sounders
6. BY-PASS hydraulic loop overheating protection and indicator lights protection and indicator lights
7. Lack of oil protection and indicator lights
30℃~350℃ Temperature Control Machine
Operating principle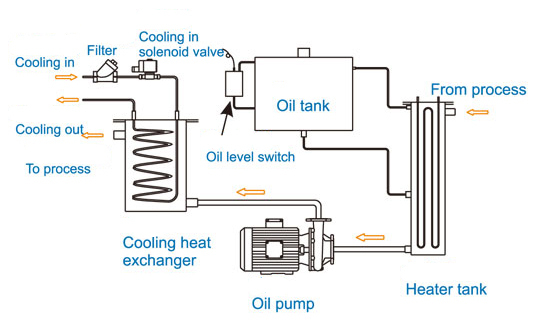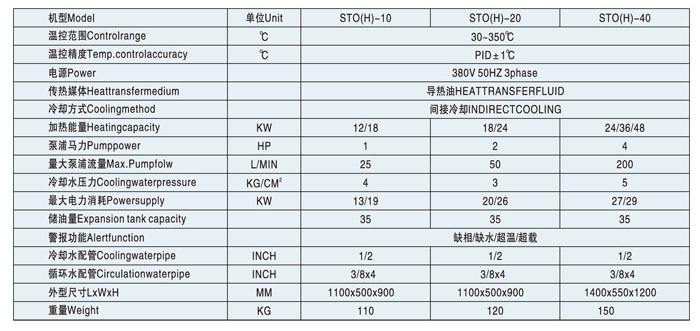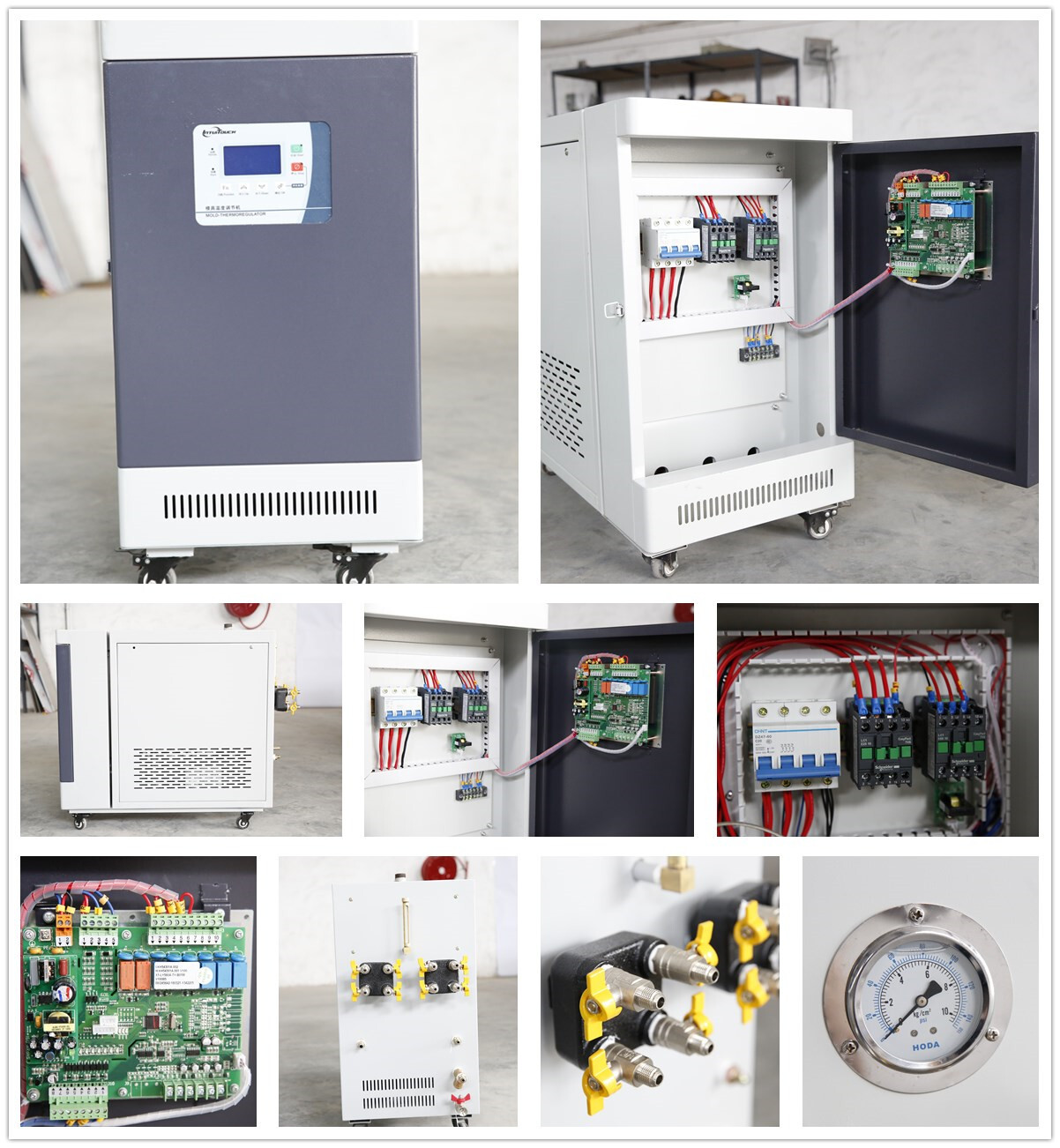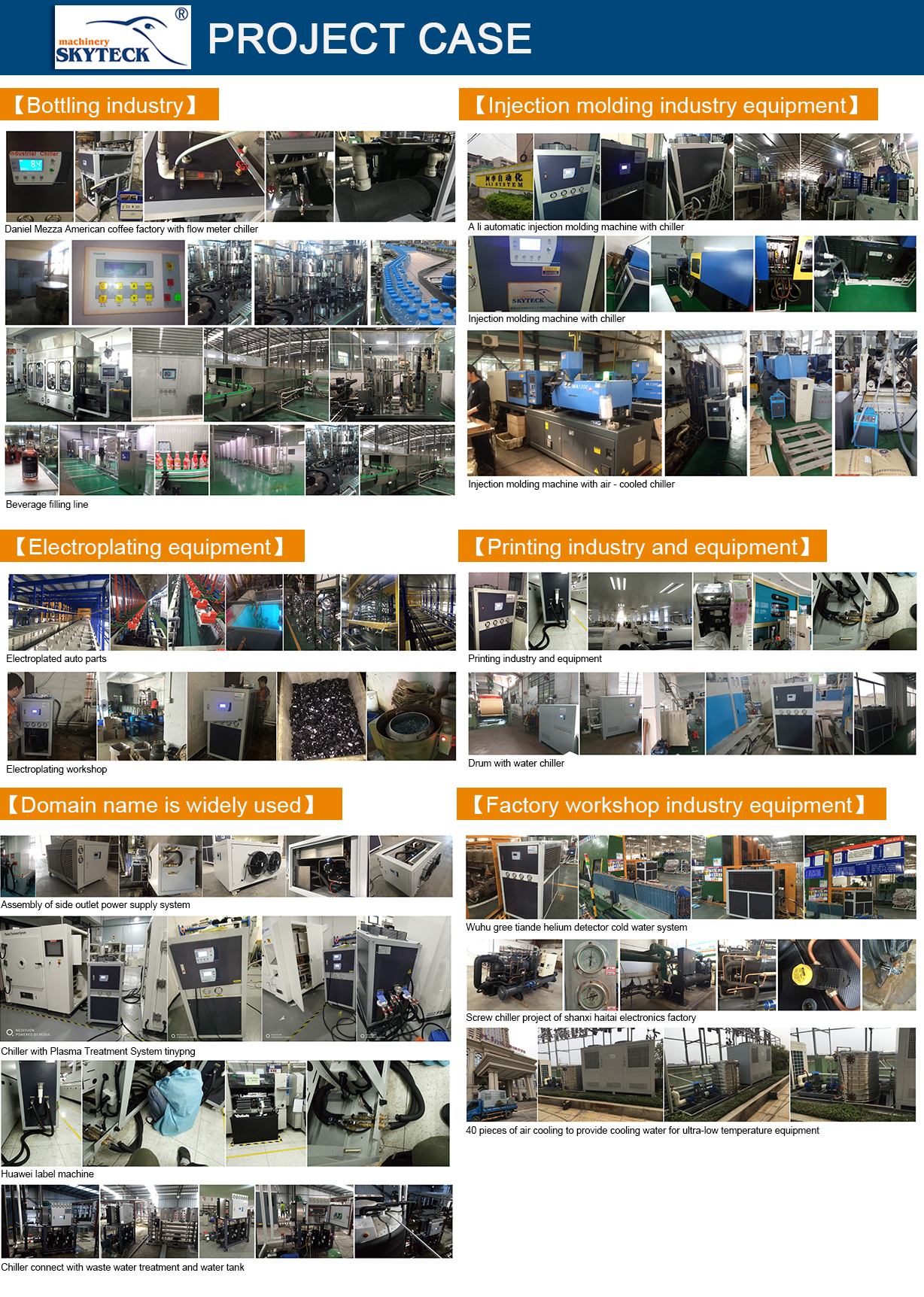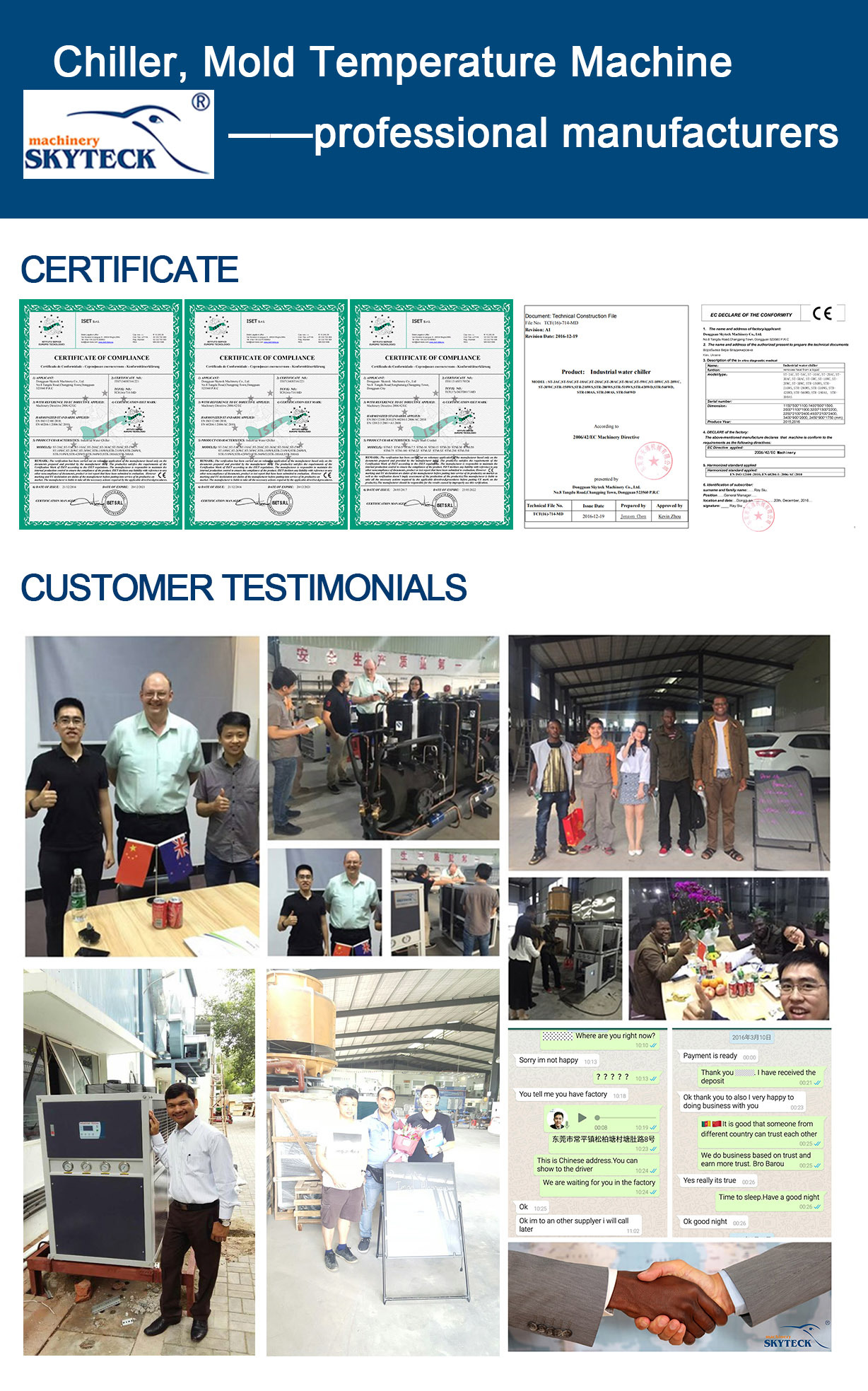 Tags: classy temperature control machines, classy temperature control machine, digital temperature controller for freezer
If you want to know about SKYTECK Chiller, we have: circular cooling tower prices, closed circuit cooling tower, mold temperature machine, etc.

USD

Your cart is currently empty.